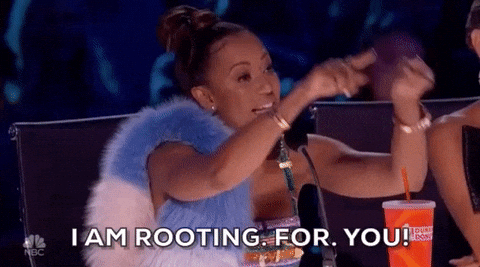 Got coloured hair? We know it's tempting right now to turn to a box dye during the shutdown, but we urge you to step away. Contrary to what you may have heard in the news lately, home hair colour is not made with the same formulas as salon colour. So, until we can all safely head back into the salon for a refresh, follow these tips to keep your colour lasting that bit longer
Avoid washing your hair every day
Guys, we're not leaving the house (well, apart from our Government approved daily exercise sesh). This is the perfect time to get your hair into a routine where it doesn't need washing every day. Fact is, the more you wash your hair – in hot water – the quicker your colour will fade. It's like putting a fabulous fuchsia T-shirt in the washing machine. If you do it daily, it won't be long before your favourite top is a mere baby pink. Embrace a bit of dry shampoo – we've got some recommendations to see you through.
Choose your shampoo and conditioner wisely
When you do come to wash your hair, make sure it's with a professional colour-protecting shampoo and conditioner, such as the Redken Colour Extend range. There are also toning versions for blondes (Blondage), greys (Graydient) and brunettes (Brownlights) – each of these are colour-depositing, so will help inject a wee bit of tone to keep your shade looking super for a little longer.
Avoid too much heat…
At the moment it's the little things that are keeping us going, so rather than blasting your barnet with the hairdryer or straightening it into next week, just steer clear from over-the-top heat. It has a similar effect on hair that hot water does – heat styling opens up the hair's cuticle and allows colour to fade away.
… but use a protective shield when you do
However, if you do want to straighten, tong or give yourself a blow-dry to help get you Zoom ready (so many video calls, right?), then make sure to apply a heat protector first. This will protect against heat damage from styling tools and help reduce colour fade by keeping the integrity of the hair in good condition. JOICO K-Pak Colour Therapy Restorative Styling Oil is fab.
Dial down the deep conditioners
While nourishing masks are a good idea before you colour, they can fade a rich brunette or vibrant red. The mask is designed to get deep into the hair follicle to moisturise. However, when it's rinsed out, it takes the colour molecule with it – which means you'll see some fading.
Avoid lots of sun
If you've decided to get out in the garden during the shutdown, be warned – hair isn't immune to sun damage. Excessive sun exposure, with both UVA and UVB rays, can damage your hair's proteins and degrade its pigment, leading to dryness and discolouration. So, when you head outside, wear a hat or sassy head scarf and keep your colour brighter for longer.
Reach for the root touch-up
Okay, it's going to be a while before we get into the salon. We're going to have some visible regrowth. But before you reach for the box dye in desperation, investigate some temporary root disguises to see you through. You can also choose your preferred texture: for those who like a spray, the L'Oreal Professionnel Hair Touch-Up Root Concealer Spray is brilliant, with a longer applicator to help you direct the colour. Rather use a powder? Then Color Wow Root Cover Up is the OG, just load the powder onto the brush and stroke it on. Want the ease of a pencil? Then Bumble and bumble Bb Color Sticks are worth a try.
0